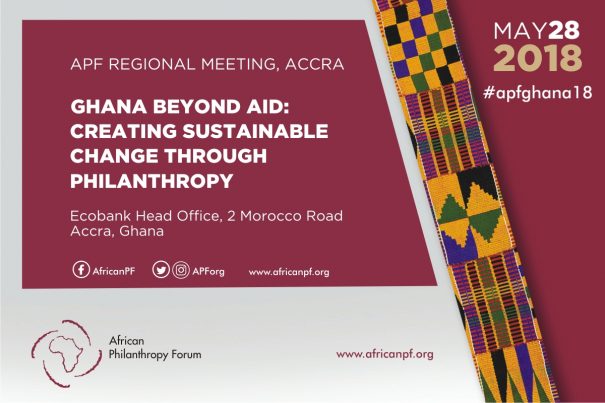 APF Regional Meeting Accra, Ghana
Giving Ghana's status as one of the fastest growing economies in West Africa, we are excited to host the philanthropists, social investors, social entrepreneurs and industry experts who are committed to transformational change and social impact in the country. Entitled "Creating Sustainable Change in Ghana Through Philanthropy", the event will discuss peculiar problems faced in Ghana and the West African sub region and strategies to overcome said peculiarities.
To RSVP for the event, please click the button below.
For more information, please do not hesitate to contact us via email at apf@africanpf.org or call us on +2348037291889.