Toyin Ojora Saraki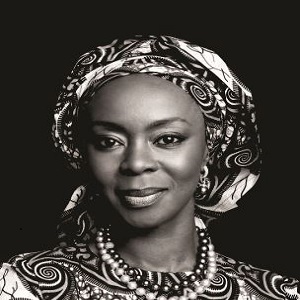 A lawyer and mother with her own personal testimony on child mortality, Her Excellency Toyin Ojora Saraki founded the Wellbeing Foundation Africa in 2004 to combat the scourge of preventable maternal and newborn death, both in her home country of Nigeria, and across Africa.
As the international development world moved from the era of the Millennium Development Goals (MDGs) to the Sustainable Development Goals (SDGs), Toyin honed the Wellbeing Foundation Africa's focus on reproductive, maternal, newborn, child, and adolescent health to SDGs Three, Five, and Six: Good health and wellbeing, gender equality, and clean water and sanitation, respectively.
Toyin was the innovator behind the Wellbeing Foundation Africa Personal Health Record (PHR), a maternal health dossier which empowered expectant mothers through autonomous control of their own health histories in a decentralised health system. Simultaneously, the Aalafia Universal Health Coverage Fund was launched, delivering comprehensive health insurance to some five thousand Nigerians annually. Through WBFA, Toyin has contributed to the State of the Worlds Midwifery Report in 2014, the Global Reproductive Maternal Newborn and Child Health Strategy 2.0 in 2015 and co-authored an investigation into the 'real cost' of stillbirths for the Lancet series on Midwifery.
A longtime advocate for midwives and frontline health workers as the first line of defense against maternal and newborn morbidity and mortality, Toyin launched the United Nations Secretary General's Every Woman, Every Child Initiative in Nigeria in 2011, and was named Inaugural Global Goodwill Ambassador for the International Confederation of Midwives in 2014.