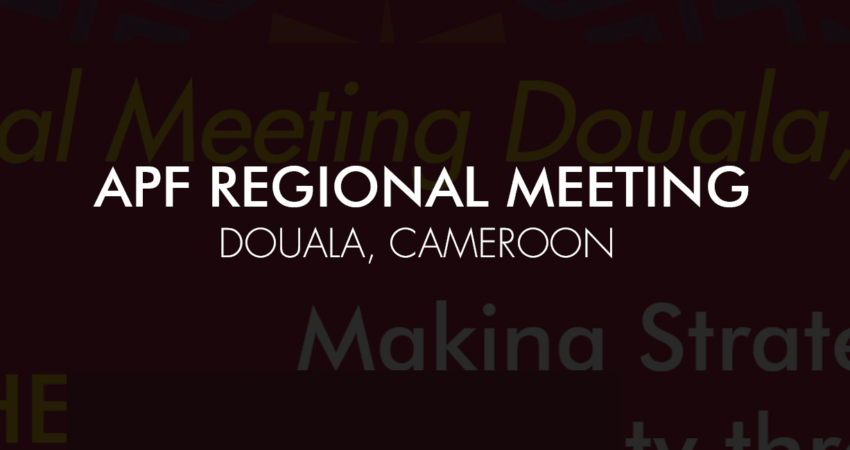 APF Regional Meeting Douala, Cameroon

Theme: 'Making Strategic Contributions in Society through Philanthropy'
Date: May 30, 2018
Location: Douala, Cameroon.
The regional meeting would engage philanthropists in discussions on how to move philanthropy in our society forward in a sustainable and impactful way.
To RSVP for the event, please click the button below.
For more information, please do not hesitate to contact us via email at apf@africanpf.org or call us on +2348037291889.